"In partnering with YesterYear Floors, we are confident that your satisfaction will stand the same test of time that our materials have experienced."
I grew up in the woodworking business alongside my family at the Lebanon Oak Flooring Company. After 36 years, I retired and founded YesterYear Floors in mid-2018. With a combined total of 41 years in the hardwood lumber, flooring, stair part, and moulding business, my original intentions were to concentrate and produce reclaimed flooring from old barns, buildings, and warehouses – any structure that lumber could be salvaged from.
In that time, I have discovered treasures of wood from the past, including some from buildings nearing 225 years old. After uncovering resources with such rich a history and character, YesterYear Floors has evolved into producing other solid wood items, including desks, chairs, tables, mantels, interior doors, and much, much more.
Combined with our modern process of drying and prepping these materials, we provide you with a quality product that retains the wood's natural characteristics. In partnering with YesterYear Floors, we are confident that your satisfaction will stand the same test of time that our materials have experienced.
YesterYear Floors utilizes modern production methods and techniques. Our grade lumber is purchased kiln dried, or is contracted dried. Once complete, our reclaimed lumber is processed through a nine-brush head sander. This is essential in removing dirt, dust, mud, and years' worth of buildup from the boards.
This all results in a clean board that has retained all of its natural characteristics. The lumber then goes through a process including dressing, side-matching, and end-matching before finally being bundled.
Grade lumber essentially goes through the same process, with the exception of having to be brush sanded. Our rough lumber is housed in a separate building, with manufacturing taking place in a separate facility. Completed product is then stored in a climate-controlled building, with pallets tallied, stamped, and numbered for shipping.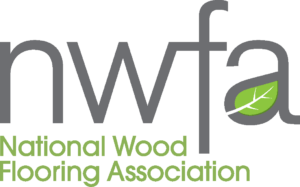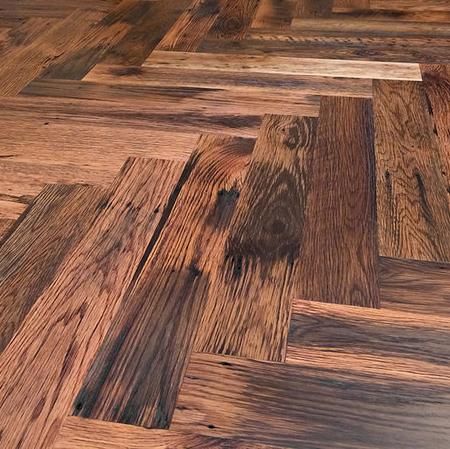 Hear what our customers have to say about the quality and craftsmanship of our products.
We recently looked at replacing the carpet in our bedroom for the umpteenth time but decided we would be better off with a more permanent solution, hardwood flooring. After discussing it we decided that reclaimed hardwood is the way to go, for a different look. We contacted YesterYear flooring to see what options we had. It was the best thing we did. Rick showed us several options to choose from. We love our new flooring and it goes well with our walnut bedroom suite.
I have a hardwood flooring business and have used thousands of square feet of Yester year flooring. I have been very pleased with the quality and consistency of their flooring. I have installed, sanded and finished their traditional 3/4" in 2 1/4", 3 1/4" and 4". I've also used their reclaimed hardwood, reclaimed fence plank and their reclaimed barnwood. The reclaimed barn wood was so beautiful and unique I had to put it in my own house. I highly recommend Rick and YesterYear Floors.